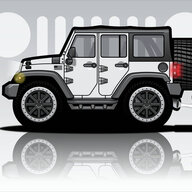 JK Enthusiast
Supporting Member
Joined

Mar 19, 2023
Messages

226
Location
You will be needing your winter coat soon too lol
Born and raised in Michigan and have a healthy tolerance for low temps. Showing up at golf course in Houston in golf shorts and a polo to start play in high 40s.
Usual response? "Aren't you cold???"
I packed two pair of slacks and a hoodie as winter gear for our six month escape.