JK Enthusiast
Supporting Member
Joined

Mar 18, 2020
Messages

106
Location
I added another rig to the stable! I'm just about done working on Detonator, my 2016 JKU. I only have a couple more things that I would like to do. I plan on using that rig more for overlanding. To keep myself busy I decided to start working on a second JKU that is to be more of a trail rig. I started a search to find just about the cheapest JKU within 100 miles. Wow, that wasn't the easiest task as they hold their value fairly well. I ended up buying this Black 2013 Oscar Mike JKU. The Jeep was actually in better condition that I was planning on acquiring.
I actually bought this a while back and have been saving like crazy to start building this up. I committed to making new axles as my first purchase. I'm getting close to making that happen. So far I am looking at Currie, Dynatrac, and Fusion. For my purposes I believe I can get away with heavy duty Dana 60's. As you all know, it's bad enough trying to save up enough to afford axles, but then wheels, tires, lift, and drive shafts add another 10-15k. I have some thoughts on those, but I'm still doing some research. I'm set on 40's and fairly certain of a long arm lift.
Here are a few pictures of my current rigs and the newest addition. I can't wait to start building.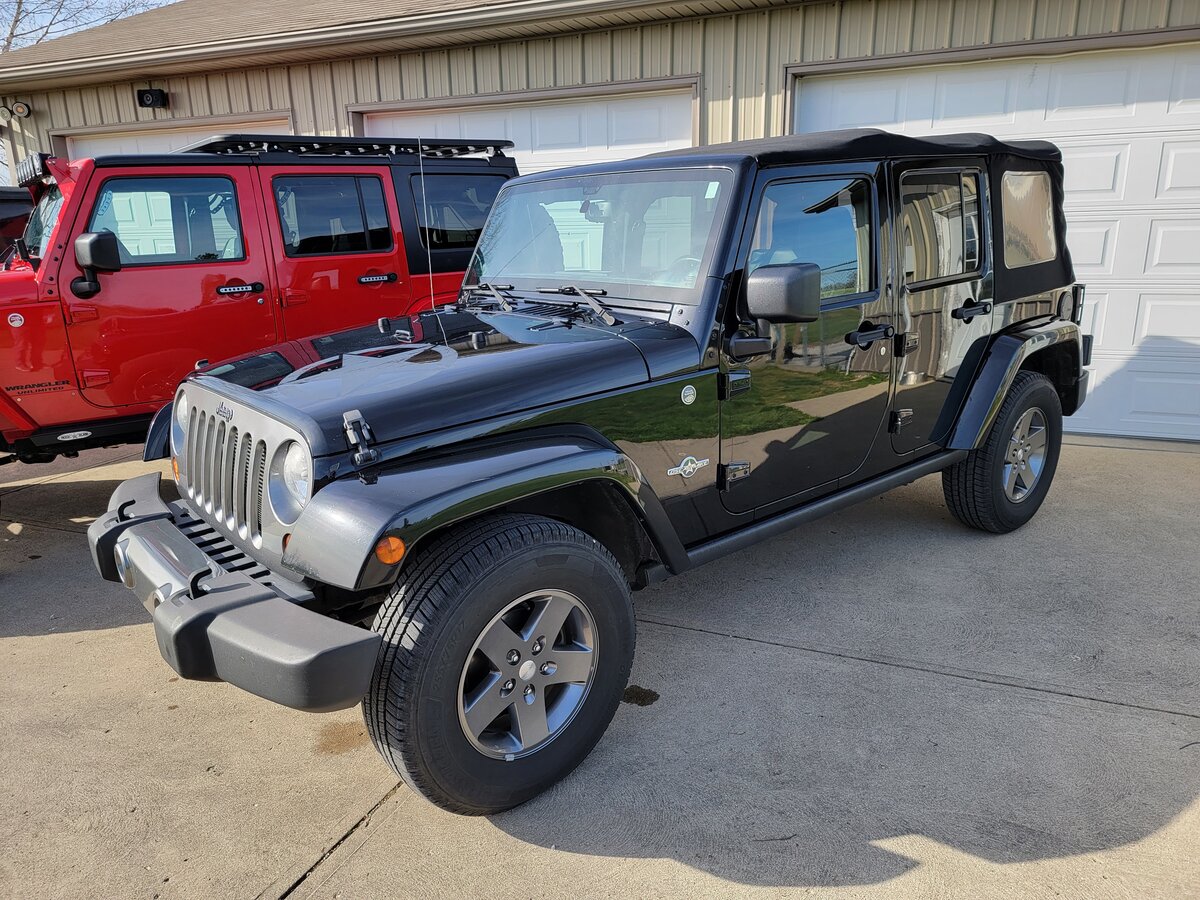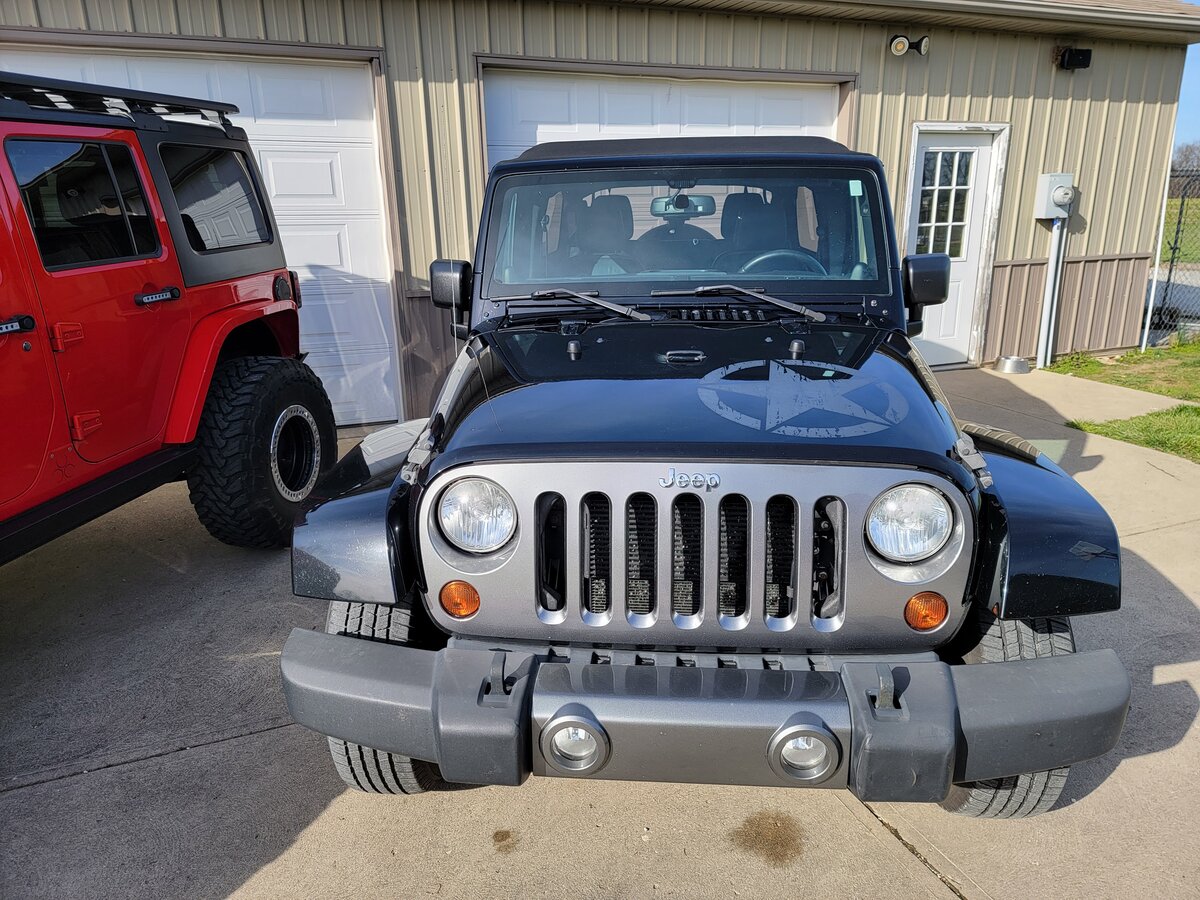 Running List of Modifications:
AEV Power Dome Hood
Rugged Ridge Hood Latches
KMC KM235 Grenade Crawl Beadlock Wheel, 20X10 8X6.5 - Black
NITTO Trail Grappler 42X13.50R/20LT
Page 2
Nemesis Crawler Rear Fender Flares
JW Speaker 8700 Evolution J3 Series Headlight Kit, Black
JW Speaker Trail 6 Pro Kit
VKS Shorty GEN2 Rear Bumper
AFE Rock Basher 3-Inch Cat-Back Exhaust
Nemesis Crawler Front Fender Flares
Superchips TrailDash 3 Programmer
Switch Pros - RCR-Force 12
Last edited: