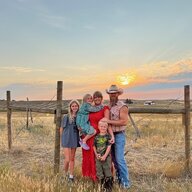 Administrator
Staff Member
Joined

Sep 28, 2015
Messages

32,345
Location
What does upstream and downstream mean?
Simple, upstream means the O2 sensor is "upstream" of the catalytic convertors, meaning
before
the catalytic convertors. Downstream means the O2 sensor is "downstream" of the catalytic convertors, meaning
after
the catalytic convertors.
What brand of O2 sensors should I use for replacements?
Pay close attention to this one so you can do it once and do it right! The Jeep Wrangler JK is
extremely sensitive
to all oxygen sensors other than NGK / NTK. Bosch O2 sensors and all the others (including the crappy Chinese brands you'll buy at your local auto part store) are very well documented as not working properly with our JKs. In other words, you plug them in and you assume all is well, until you notice your check engine light isn't going away. This is almost always due to the fact that you didn't use an NGK / NTK replacement O2 sensor.
Okay, so why don't other sensors (i.e. Bosch) work on our Jeeps?
Glad you asked! Check out this video for a detailed explanation of why other brands of O2 sensors don't work on our JKs:
So which O2 sensors do I need?
I'm going to break down which sensors you need based off what year your JK is. The part numbers (and information) below were taken directly from the NGK website, so you can assure it is 100% accurate (even double checked each individual year and model before writing this thread).
Be aware that NTK O2 sensors are the same thing as NGK and they share the same part numbers. NTK is owned by NGK, it's simply their division for O2 sensors.
​
​
​
Misc Installation Notes
When installing new O2 sensors, be certain to use some
anti-seize
on the threads of the new O2 sensors! This is important, and will save you a huge headache should you ever need to remove them in the future.
In addition, a O2 sensor socket will greatly aide in the installation and removal of O2 sensors. I recommend
this one
.
Lastly, if you notice your O2 sensor harnesses are not long enough with the new O2 sensors,
these O2 sensor extensions
will solve the problem.