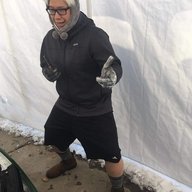 Joined

Mar 31, 2020
Messages

4
Location
Hey all!
Super new here and to jeeping in general. I'm looking to add to garage and I spotted a 2014 Jeep that's in really great condition minus an odd whine that comes in.

It's an automatic transmission 3.6L
The whine came in around 2500-3000rpm when accelerating and only in 1st and 2nd gear.

I could not get it to make the same Noise when the car was parked and in neutral just revving the engine.

Does anybody know what this issue might be? I heard some things about alternator whine or possibly tensioner pulleys but I wanted to cast a wider net to see if anybody has had problems with this before!

Thank you!