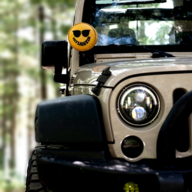 ¯\_(ツ)_/¯
Supporting Member
Joined

Dec 20, 2019
Messages

819
Location
I don't recall that I've seen this specifically asked here, but how are you all finding used parts?
I use two, mainly.
https://www.car-part.com/
&
Shop for Used Auto Parts at AutoPartSearch.com. Save Money With Recycled Parts from Automotive Recyclers Nationwide
www.autopartsearch.com
That last one I just learned of recently, and it seems to overlap the car-part one quite a bit. Car-Part also has an android app, but it hasn't worked for me in a while
Any others? I'm trying to find a reasonably priced, rust-free, gas tank skid plate for my son's '09 JK and that particular part isn't available as a searchable part in either db.