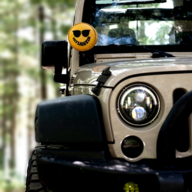 ¯\_(ツ)_/¯
Supporting Member
Joined

Dec 20, 2019
Messages

690
Location
A thing I would do is change out the plugs and wires. It's not something a person thinks about, and the power boost I got when I did that for my 3.8 was quite noticeable. It's pretty easy on the 3.8. Mine is going strong at almost 210K

As has been stated, working on the 3.8 is its main advantage. The 3.6 is a pain in the a** to work on. You have to take the top of the engine off just to change the plugs.
This. That said, having had both, I'll keep my 3.6.
However, it's easier to have engine driven onboard air with the 3.8. Hmmm.