Joined

May 12, 2020
Messages

27
Location
Finally Jeep is listening to what customers want! I may actually trade our 2009 JKUR in for a brand spanking new Diesel JLUR with 8-speed automatic. This Jeep will get 2 MPG better mileage on the highway estimated than my Odyssey minivan does with it's miserly 3.5L gasser! It's my Birthday today and I'm all giddy . Just went and priced out a Jeep with my trade in's and although I don't really want to buy a new vehicle right now, It might just push me over the edge here!
Maybe I should consider advertising my JKUR here if someone might be interested, I would always like to take CASH in to make a deal......
This is what it would take to make me part with our JKUR that we really love, A diesel engine in the Wrangler at last!!!!
I know this is a JK forum and you all know I love our JKUR but what a diesel guy like me really wants is this under the hood coupled with a transmission that will actually transfer the power properly so it is fun to drive and works well off-road.
RR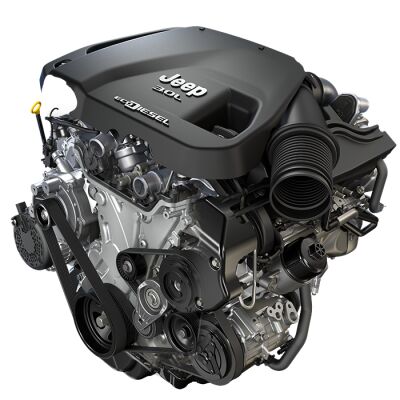 Last edited: