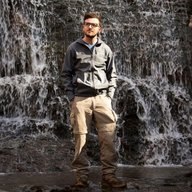 Joined

Oct 20, 2019
Messages

651
Location
I was wondering people's thoughts on KC lights. Do you like them? Are they really worth the money?
I have been thinking of jumping into some Pro6s either the full bar or the pair to mount on my bullbar between the bullbar and bumper (maybe both...?
). I know they have the heritage and I really like the 23 year warranty, but was hoping for some first-hand experience from the Jeep community and the ability to have a conversation about them.
I will attach a picture of my Jeep so you can visualize it in case you want that. I really would like the Rebel Off-road Halo 2.0 roof rack and the KC set up with that. With that roof rack, it's the 7 light set up instead of 8.
If I go with just the pair, what beam pattern would you suggest?
It might help, I have a 10% off code for the KC website.