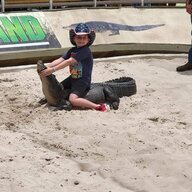 Joined

Jan 14, 2023
Messages

11
Location
I have a 2007 3.8l v6 wrangler unlimited. A few months ago my check engine light came on. The code was high temp with the o2 sensors. I replaced all 4 and the check engine light never went off.

I took it to a repair place. They first updated the program for the PCM. That seemed to work but as soon as I left the check engine light came back on.

The tech said the next step is to replace the PCM.

1) does that sound correct?

2) does this sound like it could be something else?

3) I also have a fuel leak ans they tried to charge me $500 for a new fuel line. I found them online for anywhere between $113 to $170. My concern is they will try to jack up parts price on a new PCM which I've found can start around $300 and go over $1000

Any thoughts?