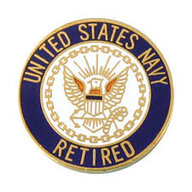 USN Retired (1973-1993)
Supporting Member
Joined

Jun 15, 2020
Messages

1,172
Location
I've been getting this lately. I know what it is, but I also am trying to answer a couple questions along the way. And here are my various scenarios I've worked through:

1. ECL comes on, run JSCAN and get P0128 code.
2. Clear code.
3. Cold start JK, ECL immediately comes on. Question #1- how is this code thrown when the engine is cold? Whether or not I clear the code is irrelevant, it will immediately show when I start hot or cold.

1. ECL comes on, run JSCAN and get P0128 code.
2. Top off coolant (maybe 1" below hot line), clear code.
3. 1-2 days later, ECL comes on; (you guessed it- same code).
4. ECL immediately throws code upon starting, hot or cold.

1. When ECL came on, as expected, this morning, I ran JSCAN all the way to work on the back roads- 45mph with a few stoplights along the way. Coolant temp never went higher than 187 and was 73 when I started the engine (air temp this morning was 60).

At this point, although I'm not real concerned that my engine is running cooler than it should, I'll order a new OEM sensor and likely a new thermostat as well. I'll start with the new sensor for a few days and then pop in the new thermostat if that doesn't solve anything.