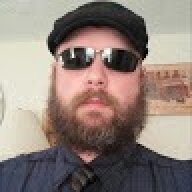 Joined

May 17, 2021
Messages

47
Location
Hey y'all. I'm not new to jeep, just new to jk's.

So I just bought an 08 jk. Not much wrong with it. But that's a different thread.

My big question is how the heck do I fold the top down? I have searched and YouTubed, everything I find doesn't help in the slightest.

I do like the vids say. I pop the latches over the windshield. I slide to thing off the hinge over the door. Then here's where everything halts. Everyone says "you just press the latch on the outside, over the door and it just pops loose and folds back."

Nope. Not here. I have tried that. It looks like there is some sort of strip attached from the top to the frame over the door.

Then there's these screw knobs over the door frame. Some vids show them and they never do anything with them.

If anyone knows what's going on please help. I want to use my new baby the way she was meant to be.