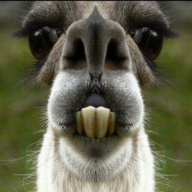 Joined

Aug 26, 2020
Messages

25
Location
So, 2015 JK w/~119K miles - MT, lifted ~3 or so, 35' GY KO2 tires on Moto something rims.
Prior to having some suspension work done, so stiff it rattles your teeth or tooth loose but she tracked great, one hand driving....now, white knuckle.
Work performed by a reputable Jeep shop; Geometry bracket for CNTL Arms, Bilstein shocks installed (nicer ride now and not as stiff), new ball joints (all of them--synergy I think).

After this work was done it was down right dangerous...I mean DANGEROUS. So i brought it back to the shop, they agreed it was squirrely and we installed a 1 ton steering kit (tie rod and drag link). Now it's ~80% better but not great...

I've read there are A LOT of possibilities everything from tire pressure (I need to check and possibly lower) to ball joint (done). I am bringing it back to the shop today and have them check it out again but would like some suggestions.
Are the steering gear boxes notoriously bad on the JKs?

The CTNL arms / bushing / bolts all look good, accept grease and are tight
The 35' tires are on 18' rims (NOPE, PO did that...WTH???)

Steering damper is new and may be impeding the steering wheel to not come back to center quickly enough -- stock one was fine but I do prefer a little less aggressive return

Whatchya got? Thoughts?