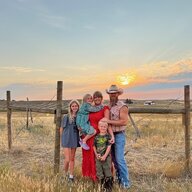 Administrator
Staff Member
Joined

Sep 28, 2015
Messages

32,267
Location
A Jeep Wrangler's top comes in two forms, a soft top and a hard top. Unfortunately, both tops can leak water. In fact, the Wrangler has been known to leak water for many different reasons. Even though the Jeep Wrangler is designed to take a beating, and even though its interior is designed to be water proof, a water leak can ruin the drive. If you want water inside your car, you'd remove the top. Read on to learn why your Jeep Wrangler is leaking water inside the cabin.

Materials Needed
Weatherstripping
Adhesive removal
Adhesive
Weatherstripping tool
Step 1 – Check your soft top
It could have a hole.
The soft top is soft, so over time, it could get ripped or worn that can cause a leak. Go around your Jeep looking for any wears, tears, or holes that could be causing water to go inside your cabin.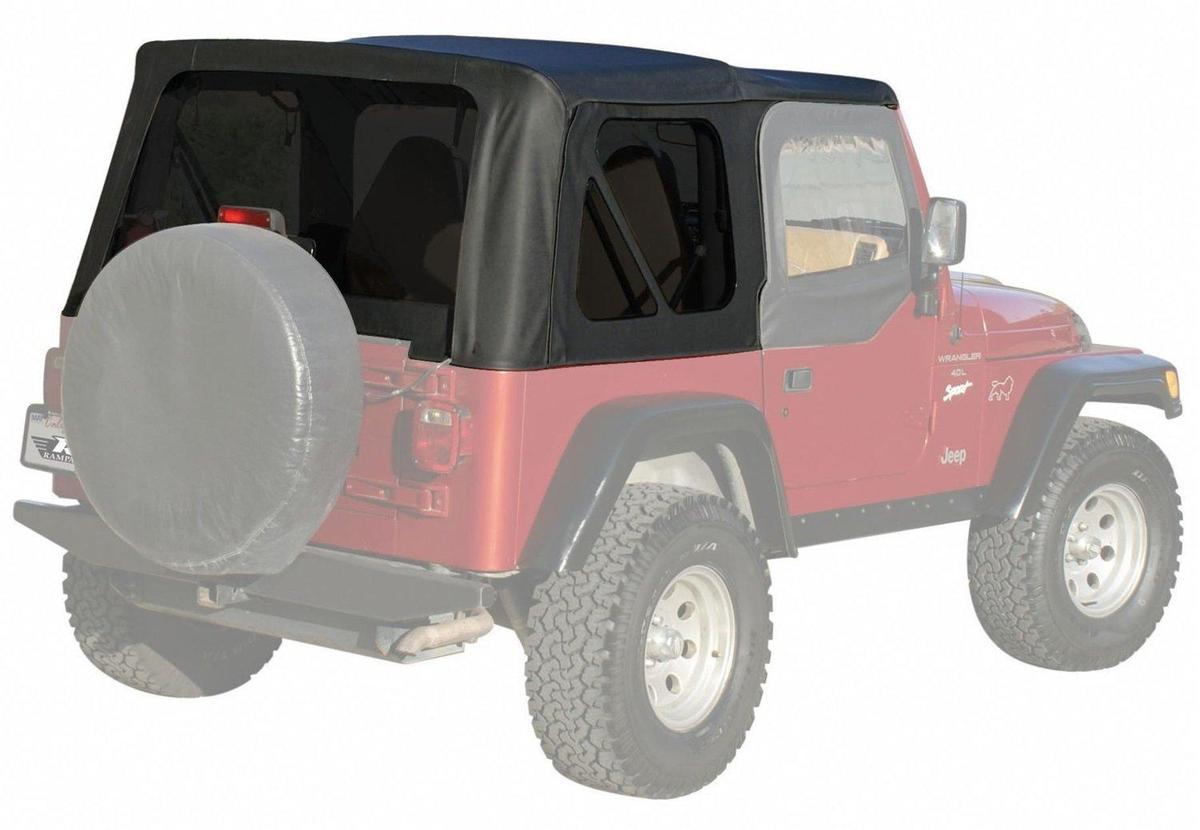 Figure 1. Inspect your soft top.
If you have a hard top, proceed to Step 2.
Step 2 – Check top's alignment
Your hard top could be installed incorrectly.
The hard top should be aligned a certain way. If it's misaligned, it could cause a leak. To properly install the hard top, always put the passenger's side on first, because the driver's side overhangs on the passenger's side. After you've installed the driver's side, pull it up, then let it down a few times to make sure it sits properly on the gasket and that the gasket isn't rolled over. Be sure to install both tops on first before you lock any of the locks. Make sure the center piece that screws in the sound bar is tight; many people forget to tighten it.
Figure 2. Tighten the center piece.
If the roof is installed properly, proceed to Step 3.
Step 3 – Check the weatherstripping
It could be worn.
Check the weatherstripping along the side of the Jeep. Be sure to check the little corners where weatherstripping meet. Also, check the corner where the windshield meets the top; this has been known to wear out or overhang, which causes a leak. If you discover wears in your weatherstripping, purchase new ones and replace it. You will need weatherstripping, adhesive removal, adhesive, and a weatherstripping installation tool to get the job done.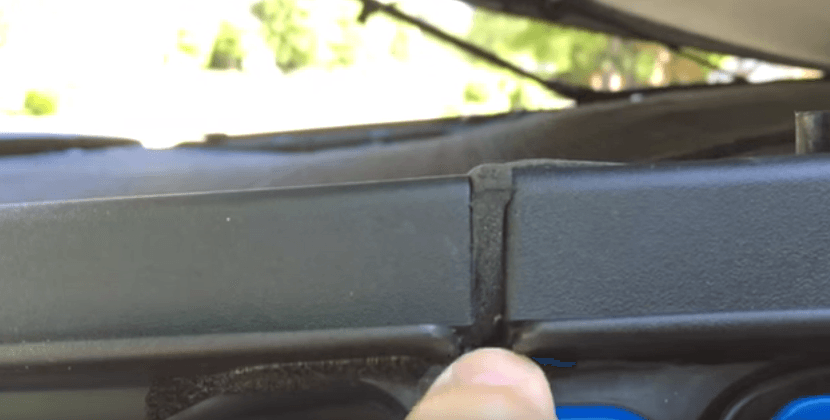 Figure 3. Check weatherstripping.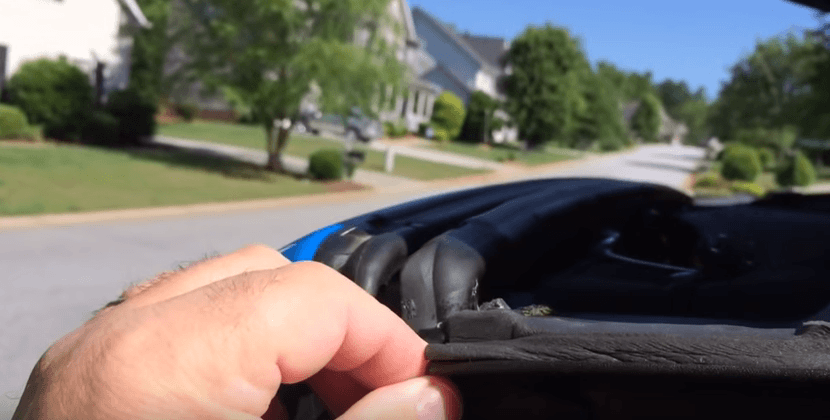 Figure 4. Check all corners.
Pro Tip
If you've drilled in your hard top to install a roof rack, be sure to check all the holes. One of the holes could be larger than the bolt itself, which would cause a leak. Silicone could solve this issue.