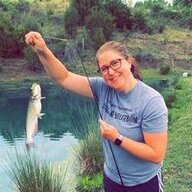 Joined

Aug 5, 2021
Messages

4
Location
Cylinder 1 misfire + fuel injector codes. Rough idle, sputtering:
Changed fuel injector.

Random cylinder misfire + cylinder 3 misfire + 02 sensor bank 1 sensor 1. Rough idle, sputtering:
changed coil, new plugs and wires.

Now today I'm getting p0030 and p0031 which I think are O2 sensors. What would you try next???

Napa mechanic seems to be perplexed.