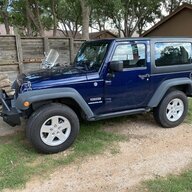 Joined

Oct 7, 2021
Messages

9
Location
New to this side of the forum group. Had a 1999 TJ and was a member on the Wrangler TJ Forum. Sold the TJ when I came across a 2013 JK.
The TJ was a lot of fun to drive around town on the weekends in the cooler months as it had no AC. The four angry squirrels kept me off the highway.
The JK has the bigger engine and AC, amongst other things. Really enjoying it so far.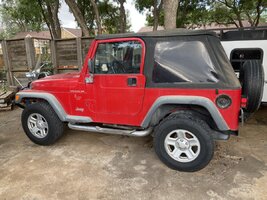 The 1999 TJ (red) that I recently sold.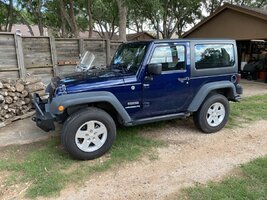 The 2013 JK (blue) that I recently acquired.
Very grateful for my time on the TJ Forum. Learned a lot and had a good time there.
Looking forward to the same here.